Getting lost in art allows children to find themselves!
Art at St Anne's provides enjoyable and valuable opportunities for all individuals to express their knowledge and ideas in different ways.
Art forms part of the broad and balanced curriculum available to children within St Anne's CE Primary School and children enjoy many rich and varied opportunities to explore their creativity across the school.
Through the many mindful moments of artistic explorations, children find a greater understanding of themselves. Meanwhile, perfecting artistic skills encourages children to draw upon different learning powers and use their growth mindset to persevere towards their individually planned outcomes.
We aim to enable children to develop a broad range of artistic skills and challenge the ways they use these whilst creating pieces of artwork. Teachers have a clear framework for the development of a wide range of skills throughout their journey through the school.
Children will develop a portfolio of work found in sketchbooks and on display throughout the school. Our artwork continues to be proudly exhibited in different settings within the local community for a number of different audiences and our collaborative projects facilitate community cohesion within the school itself.
At St Anne's CE Primary School we have a clear map of the progression of skills taught throughout the whole school and how they contribute to each year group's learning challenge.
Art comes in many different forms: craft, painting, sketching, digital art, sculpture and mixed-media, to name a few. We have been busy exploring a variety of different artistic techniques and forms across the school. Many of our ideas are generated by exploring the work of established artists and our creative processes documented in our personal sketchbooks. The final pieces of work are then displayed throughout the school.
Skills are taught to an age-appropriate level after using the school's Progression of Skills document as reference.
Aspiring artists who wish to take their Art learning further are encouraged to join our weekly Art Club. The Tactile Arts Club is led by a local professional artist who supports our Year 1 - Year 6 pupils in a range of skill development and artistic concepts explorations after school on a Monday afternoon.
Our artwork is displayed throughout the school and within our local community. We invite you to take a look at a snapshot on display at the moment.
Art Home Learning Projects 2020
Our children and families have been busy creating a Rainbow Rock Garden on display at the Main Entrance of our school. Rocks have been decorated with colourful motifs and many also contain a written message to spread positivism to all who view them. These artistic representations of hope were important for us to share with our friends, family and local community during Lockdown.
Well done to all the children who have completed fantastic self-portraits for our windows gallery during Lockdown 2020. Passers-by were greeted by the smiling faces of children once more whilst our school was closed during the Covid-19 Pandemic.
Poppies on display in St Anne's Church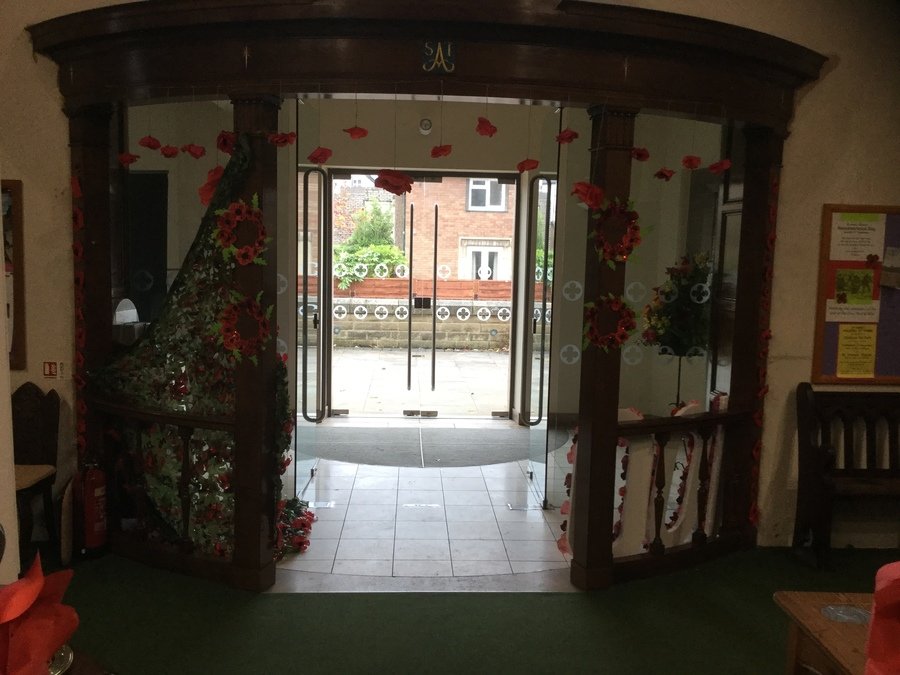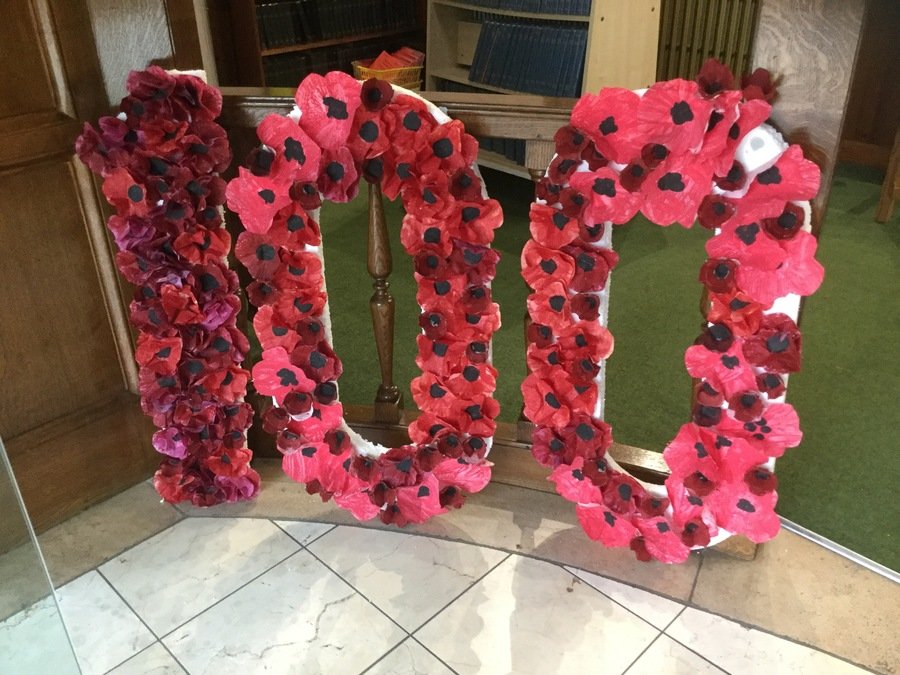 Year 2 Collaborative Nature Artwork
May 2019