Eco Schools
Welcome to a new Eco School academic year!
Congratulations to all our new class Eco Warriors who have been successfully voted in based on their fantastic Eco pledges delivered to their class. Whilst it is difficult for us to meet together this year due to Covid 19 restrictions, we are ready for action set to get on with our tasks to ensure St Anne's School continues to care for our world as best as we can.
Please remember to keep an eye on our Eco Club Board for all information about our up-coming activities.
OUR ACTION PLAN
After we carried out our Environmental Review, we have identified 3 Areas to work on during 2020-21. We are building on some of the work we started in 2019-20 and we have added some new areas based on our current need for the school. Please do let us know if there is anything you can do to support our work towards our Action Plan.
HOME LEARNING ECO ACTIVITIES
Even whilst not in school, we can still be earth superheroes! Follow some of our Eco Warriors' top tips for re-using plastic bottle tops and getting your gardens ready for spring.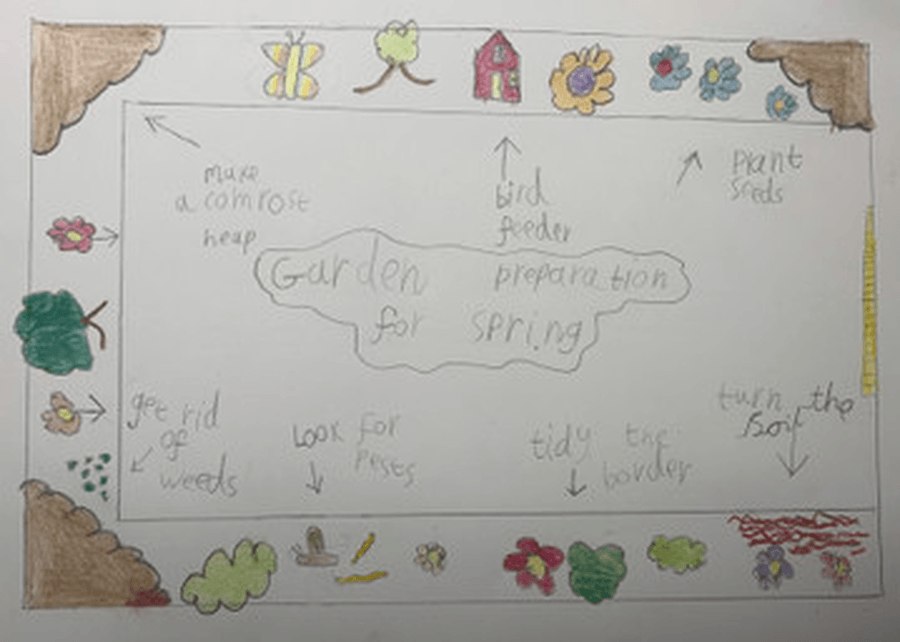 LOCAL AREA LITTER PICKING
We are proud of our school grounds and local area and want to take care of these special places. During November, a litter pick was arranged by some of our Year 5 Pupils. Please take a look at the report written by our dedicated Eco Warriors to find out more about what we have done to improve areas of our local environment.
GROWING OUR OWN FOOD
We decided to grow some food we could eat and share with our friends. Our potatoes had just started to chit when Lockdown started but even strict Covid restrictions couldn't stop nature do what it needed to do! Take a look at our presentation to see what happened next...