Eco Schools
We are an Eco School!
Our Eco Warriors have been busy working hard to help our school to be as eco-friendly as possible. Take a look at all our activities below and don't forget to speak to your class Eco Warriors if you have any suggestions or ideas too. Everyone has a part to play and we can all work together as a team to care for our world.
Please remember to keep an eye on our Eco Board in school for all information about our up-coming activities.
OUR ECO CODE
We have created our St Anne's CE Primary School Eco Code which details our pledges for caring for our planet. Take a look to find out more.
OUR ACTION PLAN
After we carried out our Environmental Review, we have identified 3 Areas to work on during 2020-21. We are building on some of the work we started in 2019-20 and we have added some new areas based on our current need for the school. Please do let us know if there is anything you can do to support our work towards our Action Plan.
Our Eco warriors have been busy repotting their class tomato plants. We're very exciting to find out which class manages to produce the most fruit from their tomato plant.
Reception have been busy planting and sowing seeds this month. We are looking for to harvesting the fruits (and vegetables) of our labour.
The Eco Warriors have been making some new posters to remind pupils and staff to use our recycling bins correctly and to turn off our taps completely.
A massive thank you to everyone who supported St Anne's Water Walk. We managed to raise £140 for WaterAid which will have a huge impact towards improving many people's lives.
Our Reception pupils have been enjoying taking responsibility for the Early Years recycling duties.
The Eco Warriors have been hard at work ensuring that we reduce our energy consumption during Switch Off Fortnight. They have been leaving friendly reminders for our members of staff who are forgetting to switch off their computer monitors at interactive white boards when they are not in use.
During our first Eco meeting, Rudi was very concerned about the amount of writing instruments that weren't currently being recycled. We can happily say that our school is now recycling our pens and felt tips. Thank you for bringing this to our attention Rudi
Previous editions of Eco News are listed below:
OUTDOOR CLASSROOM DAY 2021
We joined Schools, Nurseries and Families across the globe for a whole day of outdoor learning to highlight the benefits of learning outdoors. Take a look at what happened in Year 4.
HOME LEARNING ECO ACTIVITIES
Even whilst not in school, we can still be earth superheroes! Follow some of our Eco Warriors' top tips for re-using plastic bottle tops and getting your gardens ready for spring.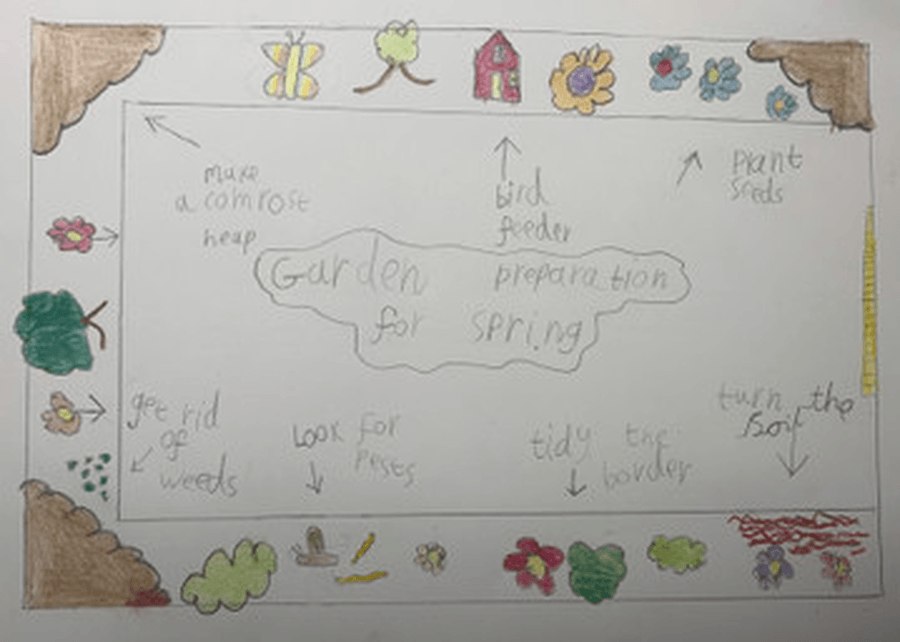 LOCAL AREA LITTER PICKING
We are proud of our school grounds and local area and want to take care of these special places. During November, a litter pick was arranged by some of our Year 5 Pupils. Please take a look at the report written by our dedicated Eco Warriors to find out more about what we have done to improve areas of our local environment.
GROWING OUR OWN FOOD
We decided to grow some food we could eat and share with our friends. Our potatoes had just started to chit when Lockdown started but even strict Covid restrictions couldn't stop nature do what it needed to do! Take a look at our presentation to see what happened next...