St. Anne's CE Primary School
Our Curriculum
Our Curriculum
At St. Anne's CE Primary School, we engage and inspire pupils with an exciting, relevant and memorable curriculum that aims to make learning irresistible. We will ignite and inspire children's curiosity, instilling a passion for lifelong learning through our Learning Challenge Curriculum and a focus on developing Learning Powers (the skills needed to be a lifelong learner).
We strive for all pupils to develop resilience and perseverance, challenging and supporting children to aim high. The curriculum will cover specific key areas of knowledge, skills and understanding within and across different subjects. Children will be encouraged to delve deeper into their learning, building on skills progressively each year which will lead to academic success across the curriculum.
At the heart of their learning, children will develop an understanding of our school values that are the cornerstones of respectful, global and healthy citizens. Our caring culture will underpin learning in our school. Children will be equipped with a range of strategies that enable them to access their learning in a variety of ways in order to overcome barriers and achieve success.
Learning Challenge Curriculum
At St. Anne's CE Primary School, we plan learning in a thematic approach. Themes have been organised across each year group to ensure that there are a variety of curriculum drivers that cover the content of the national curriculum and our own St. Anne's curriculum. This thematic approach leads to a more flexible delivery of the curriculum meaning that some weeks children may not study Art, instead they will have a focus on Geography. During other weeks, the opposite may be true, and some weeks there may be a balance across the subjects.
Organising the learning in this way ensures teachers have the flexibility to deliver the curriculum in the way that they feel will have most impact for learners. Religious Education, PSHE, Computing and PE are planned weekly and follow whole school progression frameworks.
The Learning Challenge concept is built around the principle of greater learner involvement in their work. It requires deep thinking and encourages learners to work using a question as the starting point. The Learning Challenge approach is used as a structure and ethos for curriculum design. In designing the curriculum teachers and learners use a prime learning challenge, expressed as a question, as the starting point. Using the information gained from pre- learning tasks, the National Curriculum and the school's context, a series of subsidiary challenges are then planned. Each subsidiary learning challenge is also expressed as a question. The subsidiary learning challenge is normally expected to last for one week. Learning challenges need to make sense to the learners and be within their immediate understanding. Importantly the learning challenges need to make sense to the learners and it is something that is within their immediate understanding.
Pre-learning tasks
Ensure that learners are directly involved in the planning process. Well planned pre-learning tasks should help to bring out what learners already know; what misconceptions they may have and what really interests them. Teachers take account of the pre-learning tasks to help them plan subsidiary learning challenges.
Learning Hook
To ensure that learners are immediately 'hooked' by the main content they are exploring, the Learning Challenge Curriculum believes that the introduction to each new theme be given careful consideration. The idea is to create a very powerful stimulus that immediately grabs hold of the learners' interest. A visit to special place of interest; visitors coming into the classroom or a theme day have all been used very successfully to kick start a new learning challenge. The idea is that learners are immediately 'hooked' by the topic being studied. This would then provide the stimulus for intense interest thereafter.
Reflection
Time for learners to reflect or review their learning is central to the whole process. This is in keeping with the 'Learning to Learn' principles where reflection is seen as a very important part of individuals 'learning programme. Within the Learning Challenge Curriculum it is suggested that the final subsidiary learning challenge is handed over for learners to reflect on their learning. The idea is that learners present their learning back to the rest of the class making the most of their oracy and ICT skills to do so. Initially learners may require a great deal of direction so the reflection time may need to be presented in the form of a question which helps them to review their work.
Trips and Visits
Our location gives us access to a wealth of historic and educational institutions in Manchester and Cheshire but we also ensure that local facilities and sites are selected for visits and supported by the school. We plan a residential trips for our Year 6 pupils.
Workshops and specialists
Each year group will take part in a variety of workshops throughout the academic year. These will link to their topic work or to a whole school theme. We invite specialists from a range of institutions e.g. the Science Museum, Manchester University, community groups, St. Anne's Church.
We aim to undertake an audit of parental skills regularly to enable us to form connections with new organisations or to facilitate a workshop/talk led by a parent.
Engaging learners and sharing learning
When planning any learning in school, teachers will consider and identify how they plan to engage children in their learning. This may take a wide variety of forms from an educational visit, to the use of technology. They also identify how learning is to be demonstrated or shared; again this can take many forms, from putting on a museum morning for parents or organising a fundraising event.
Pupil Voice
At St. Anne's we ensure that children are involved in the shaping of the curriculum. Subject leaders meet regularly with pupils to seek feedback on the subject or area they are leading. Feedback from the children is used to reshape and modify action plans in order to ensure that each subject is both meeting the needs of its learners and maintaining relevance and interest. This means that pupils feel empowered to share their opinions in order to ensure the curriculum is engaging and relevant. Our Pupil Parliament meet every half term to raise points that have been generated by each class in order to improve the provision for children at St. Anne's CE Primary.
Linking learning to the local community
We have designed the curriculum so that each year group experiences one theme that links to an aspect of the local community because we feel it is important for our pupils to find out more about their community including its history, geography and some of the people that live and work within it. We also provide opportunities for our children to support and be engaged with the local community.
Linking learning to aspirations
We encourage pupils to reflect on their own aspirations and make explicit links to careers in our topic work. There are planned opportunities to explore careers in our PSHE scheme and during 'Topic' time.
Physical and mental health and well-being
The promotion of understanding and managing pupils' emotional health and well-being is threaded through the week. We aim to respond to how pupils want to support their own social and emotional development through school.
St. Anne's promotes healthy life styles through the following:
Children take part in daily exercise
Range of extra-curricula sports clubs
Prayer and Mindfulness activities during the school day
Healthy snacks
There is a very well-designed PE curriculum that leads to children developing excellent skills and competition in a range of local and regional events
'Change for life' ensures that children who need to be more active are being targeted through additional coaching at lunchtime
Music Enrichment
Every child has an opportunity to learn a musical instrument in Y2 and Year 4.
The school offers a range of enrichment opportunities in music, including the experience of playing in a concert, and throughout the week a range of peripatetic teachers withdraw children for music lessons. Children participate in two high quality performances each year (e.g. KS2 production, Easter Service).
Outdoor Learning
We recognise that many children learn best when they have access to the outdoors. At St. Anne's, we expect teachers to plan numerous activities outdoors – making use of our school grounds, church field and the local area.
Extra-curricular activities
At St. Anne's we aspire to offer a range of extra-curricular activities to enhance of curriculum and provide new experiences. Pupils are encouraged to share their ideas, via Pupil Parliament, on what clubs they would like to see on offer. Current and previous activities have included a range of sports options (Judo, Archery, Football, Netball, Dodgeball, Multi-skills, cross country); Computing (including a Coding Club); a number of STEM related clubs (e.g. Mad Science); Performing Arts (theatre skills, choir, etc.); Italian; Art and DT based activities and RSPB Wild Challenge
Learning Powers
What are Learning Powers?
Building Learning Power (BLP) is an approach to learning that we have implemented at St. Anne's CE Primary School. This approach was created by Professor Guy Claxton. It is based on the idea that we are all capable of becoming better learners and compliments what we have learned about 'Growth Mindsets'.
Key Principles:
1. It is a learning culture that encourages children and teachers to become better learners
2. It allows children to approach difficulties in learning without fear of failure
3. It allows the children to take small steps within learning
4. It develops confidence
5. It is not additional to teaching but should be grounded within everyday teaching and learning
6. It gives clear language for the children to use to develop understanding of learning processes
At St. Anne's, one of our values is 'Inspire – inspiring everyone to achieve' and another value is 'Challenge – Challening ourselves to grow'. Learning Powers allow us to nurture these values and build the children's learning power through a variety of strategies and techniques.
Why are we developing Learning Powers?
We believe that this approach allows us to develop a common language for learning across the school. The language is used in all classrooms, with all children. This helps everyone talk about understanding learning to learn. We hope that this understanding will begin to spill over into life outside school, where you will be able to reinforce the ideas by encouraging the children to use their learning language in their everyday lives.
The idea is that the four dispositions (4 Rs) are like a group of "learning muscles". Just as we can build our physical muscles with the right kind of exercise, learning muscles can also be developed and can grow in strength and stamina. It is these we are aiming to develop in the children.
What does LP look like?
You may have heard your children using some of the learning power language or referring to one of our 4 learning superheroes. Professor Claxton suggests there are four main learning dispositions:
Resilience- not giving up,
Resourcefulness –being able to use a range of learning strategies and knowing what to do when you get stuck,
Reflectiveness- being able to think about yourself as a learner and how you might be able to do this better,
Reciprocity –being able to learn with and from others, as well as on your own.
These dispositions are then split into seventeen learning 'muscles' that the children are encouraged to 'stretch' within their everyday lessons and activities and apply to different aspects of their learning.
St. Anne's Superheroes
Reciprocal - Co-operating Cooper
Collaboration - Knowing how to manage yourself in the give and take of a collaborative venture, respecting and recognising other viewpoints adding to and drawing from the strength of teams.
Imitation - Constructively adopting methods, habits or values from other people whom you observe.
Empathy and Listening - Contributing to others' experiences by listening to them to understand what they are really saying, and putting yourself in their shoes.
Interdependence - Knowing when it's appropriate to learn on your own or with others, and being able to stand your ground in a debate.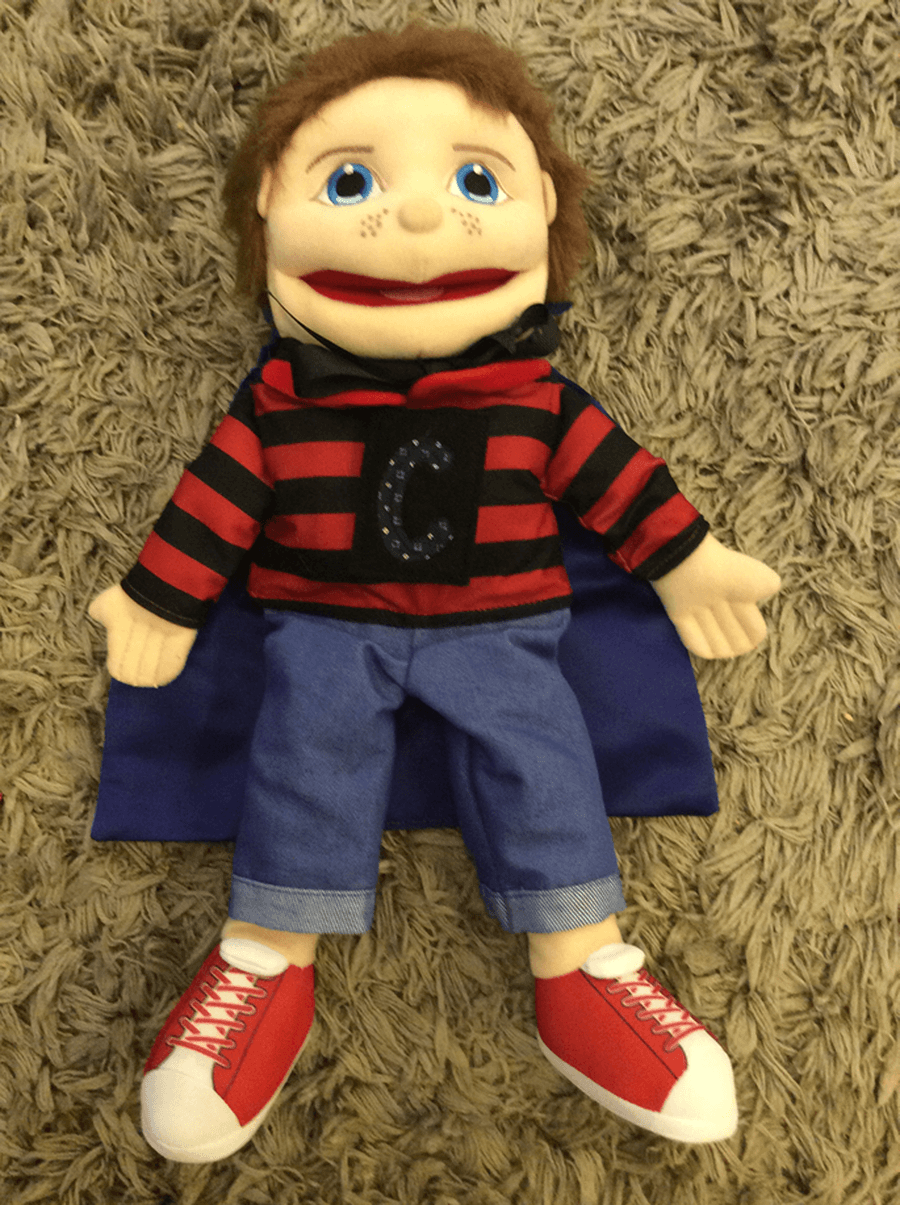 Resourcefulness - Resourceful Remi
Questioning - Asking questions of yourself and others. Being curious and playful with ideas – delving beneath the surface of things
Making Links - Seeing connections between disparate events and experiences. Building patterns – weaving a web of understanding
Imagining - Using your imagination and intuition to put yourself through new experiences or to explore possibilities. Wondering 'what if…?'
Reasoning - Calling up your logical and rational skills to work things out methodically and rigorously; constructing good arguments and spotting the flaws in others'.
Capitalising - Drawing on the full range of resources from the wider world – other people, books, the internet, past experiences, future opportunities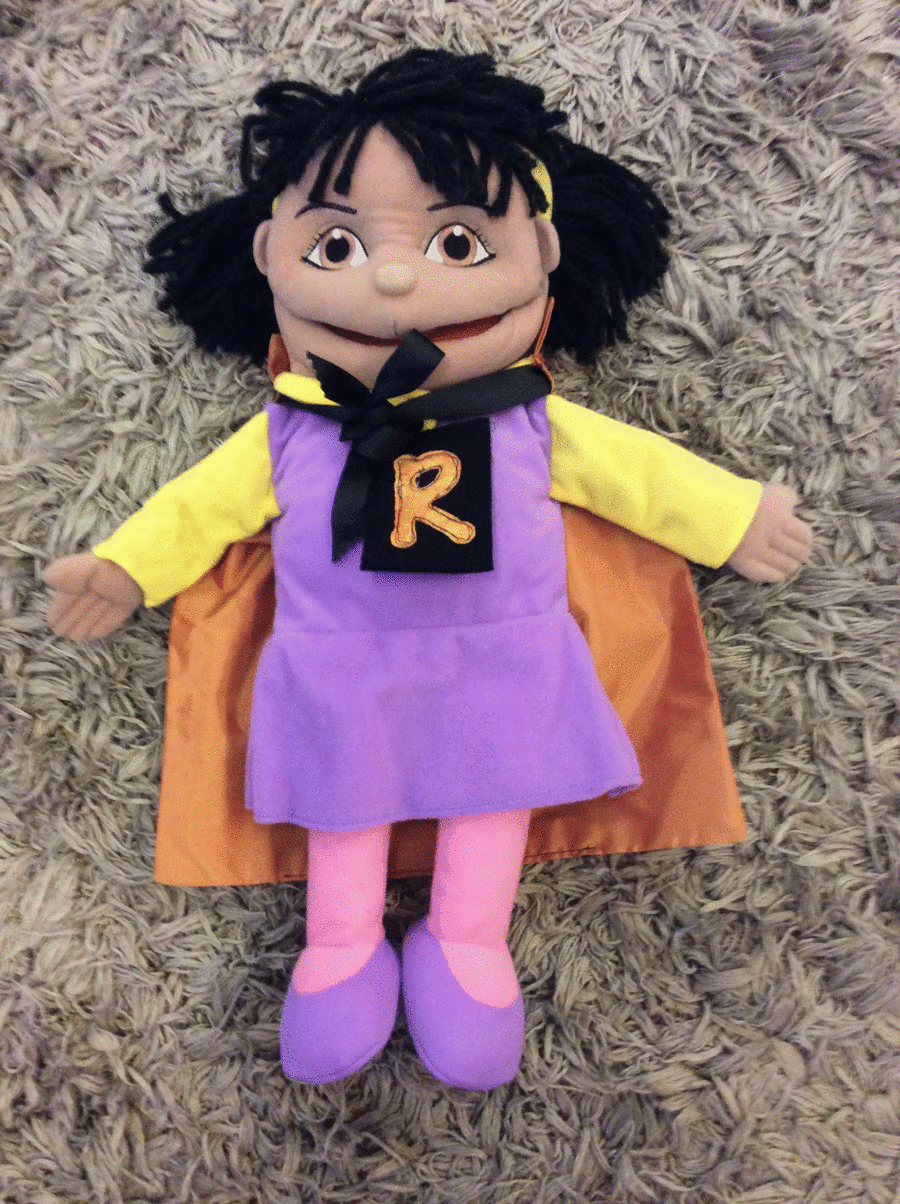 Reflectiveness - Reflective Raheem
Planning - Thinking about where you are going, the action you are going to take, the time and resources you will need, and the obstacles you may encounter.
Revising - Being flexible, changing your plans in the light of different circumstances, monitoring and reviewing how things are going and seeing new opportunities.
Distilling - Looking at what is being learned – pulling out the essential features – carrying them forward to aid further learning; being your own coach.
Meta-Learning – Knowing yourself as a learner – how you learn best; how to talk about the learning process.
Resilience - Persevering Poppy
Managing Distractions - Recognising and reducing distractions knowing when to walk away and refresh yourself. Creating your own best environment for learning
Perseverance - Keeping going in the face of difficulties, channelling the energy of frustration productively. Knowing what a slow and uncertain process learning often is.
Absorption - Being able to lose yourself in learning – becoming absorbed in what you are doing; rapt and attentive, in a state of flow
Noticing - Perceiving subtle nuances, patterns and details in experience.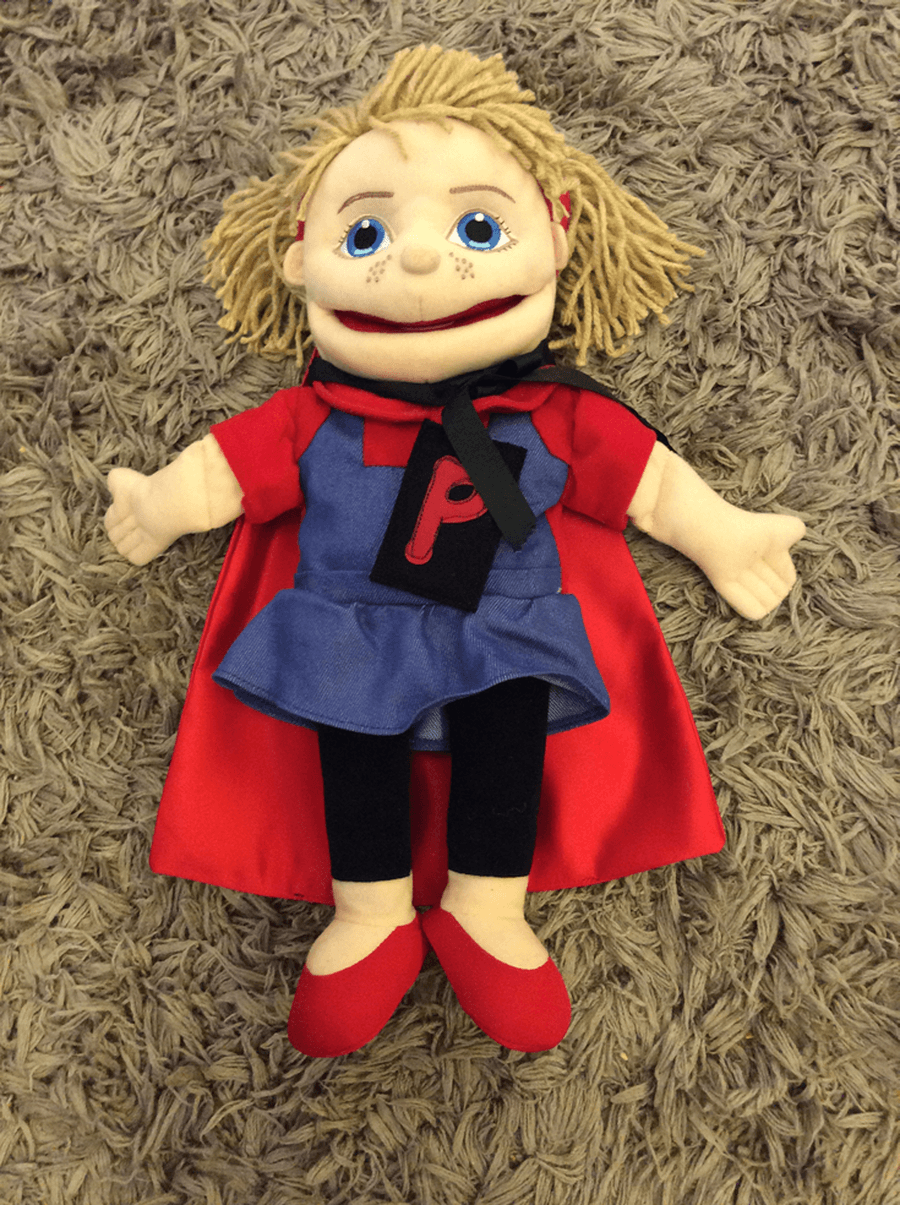 The National Curriculum (2014) - A guide for parents