Welcome to Year 4
2019-20
Here is our Long term Overview for the year. This gives a brief overview of what units children will be immersed in, in order to cover the National Curriuclum objectives. This document may change if and when needed.
Here is our Curriculum map for Spring term. This shows everything we will be learning in the Foundation subjects.
Here is Spring Term's 'Knowledge Mat'. This gives an overview of key vocabulary children will learn, as well as offering some interesting knowledge and books. Please take the time to look at this with your child.
Easter Egg Competition
Here are a couple of fabulous entries for our Easter Egg Competition! You still have time to enter - send entries to: year4homework@st-annes.trafford.sch.uk Good Luck!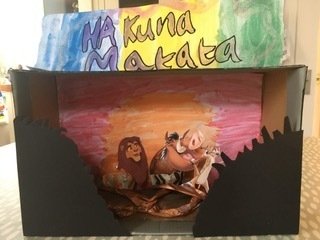 Home Learning
Here you can find our paperless Home learning sheets. Paper copies are available if needed. Children are responsible for getting them. Homework is sent home on a Friday and due back the following Wednesday. If children do not return their homework on time, I will let you know.
Written Subtraction - The Expanded Method
Written Subtraction - The Compact Method