Welcome to Reception
2018 - 2019
Our Long Term Plan is available here;
Class News
Spring 2 Term
Where did all the dinosaurs go?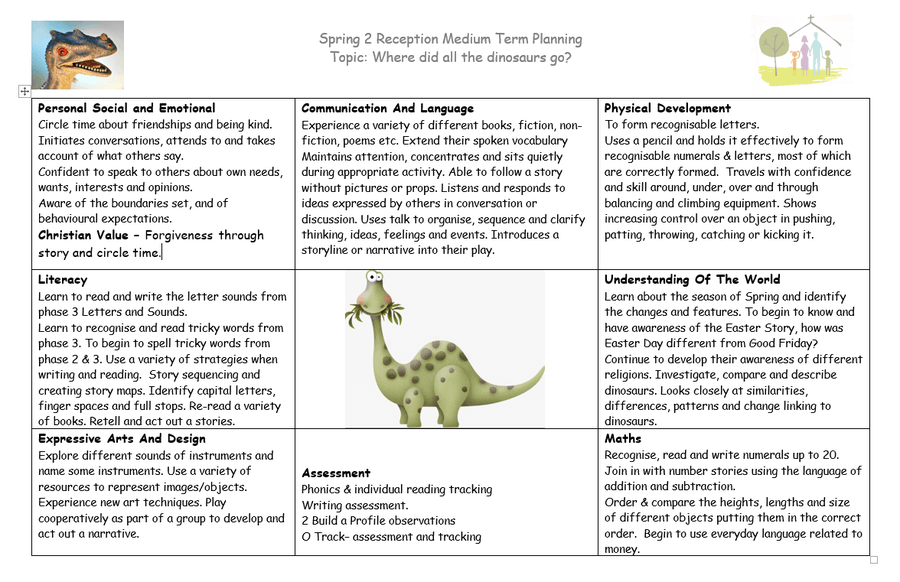 Handwriting at St Anne's we follow the PenPals handwriting scheme. Our younger children are introduced to four main characters which help them to memorise the sequence for writing each letter correctly. The key thing to remember is that all letters start from the top
(apart from d and e).
Pattern practice and 'play' writing are an important part of handwriting development. Your child will be practicing letter formation in a number of exciting ways: in sand, using paint, in the air, on the interactive television screens and iPads, as well as on paper with a pencil!
useful link: http://www.doorwayonline.org.uk/literacy/letterformation/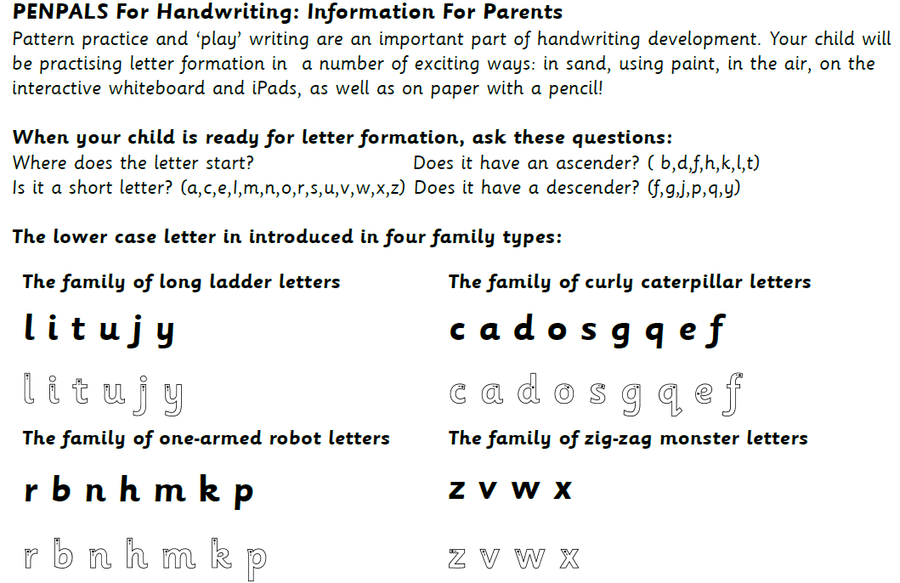 Spring 1 Term
Why do Penguins Huddle and Cuddle?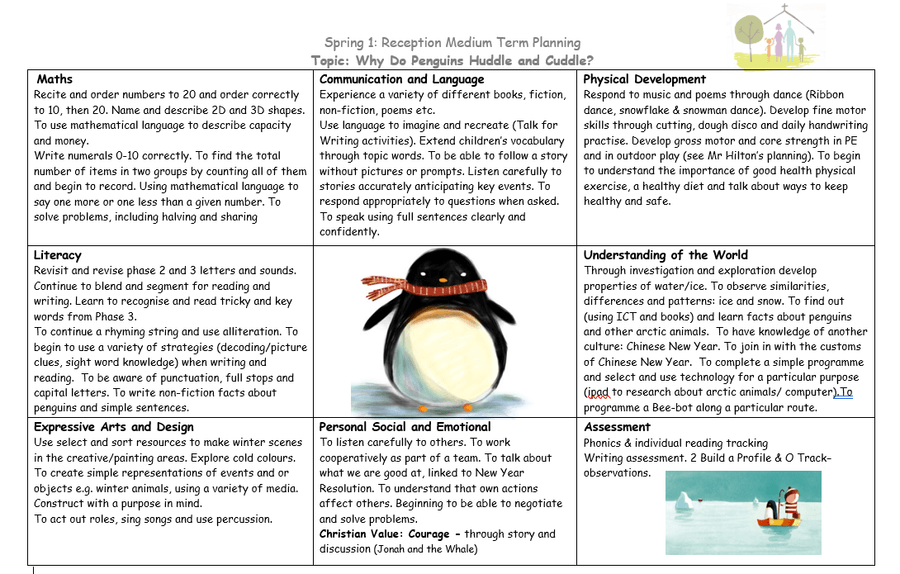 Autumn 2 Term
Can You Really Catch a Star?
All about day and night, festivals of light and Christmas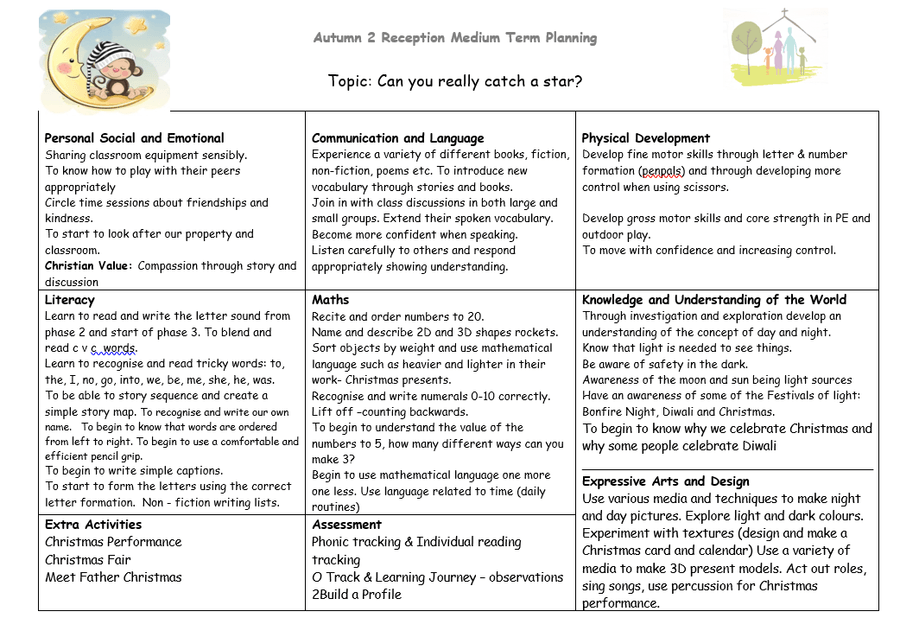 Home Learning and Reading
1. Thank you for your help with your child's learning. The yellow home learning book is due back every Wednesday.
2. School library books will be changed every Friday morning, you will be able to come into the classroom to choose a book with your child, these books are for you to read and talk about to your child a few times over the week.
3. Phonics bags, your child should now have their phonic bags, please read the letter that is in the bag this will help you support their learning. The teachers will add to the bags as the weeks progress. Remember even if your child knows the names and sounds of each letter they should use them to build and make words.
4. This half term your child will get a reading book , this will be changed in school with the teachers.
Please look after the school books and phonic bags as they take such a long time to prepare.
We expect your child to bring their book bag to school everyday.
Thank you so much for your support in your child's learning
Autumn 1 Term
Guess How Much I Love You
All about me and my family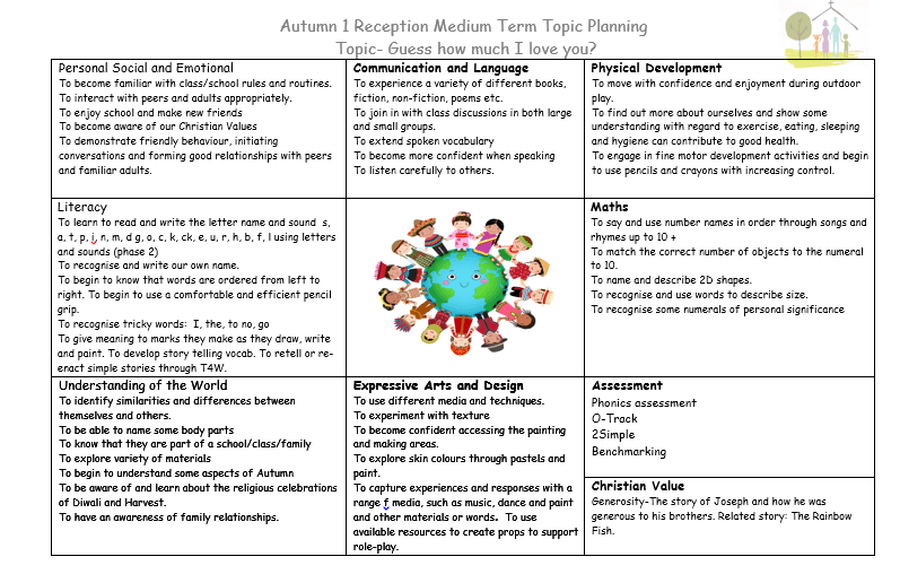 PE is every Thursday morning (do not worry just yet about having a PE kit, we will inform you when they need it)
Please encourage your child to get dressed and undressed themselves so that they are independent when we start to change for PE.