Welcome to Reception class
2019 - 2020
Please keep an eye on our class page each half term we will update it and you may find useful tips and information to help support your child's learning.
Home Learning in action
Literacy Home learning Summer 1
Mavis the Cat, Story Mapping and My Happy Poem!
Even more fantastic writing from Reception
Margot's Mousie Adventure -/inspired by Mavis The Cat Home Learning
Home Learning Challenges - Summer 1
Take a look at our Reception children who are busy home learning
Some children have been making number stones (can you count, order,say which number is one less or one more than another number?), making bug houses (can you count, sort and classify the bugs?), making words using the sounds in their phonics bag, practising number formation and building zoos in the garden! What will you do?
If you have any different ideas, please email them to the reception home learning email and I will share them here...
THANK YOU, Miss C
Play games with your family, here are just some of the skills learnt;
promotes team work, cooperation and healthy competition
build communication skills
how to follow instructions
help children learn to fail; teaching resilience
helps children understand how others think
promotes literacy skills
improves maths skills; counting on, addition, subtraction etc.
helps brain development; visual, perceptual, cognitive and thinking skills, spatial awareness and pre-planning
encourage problem-solving
develops dexterity
brings fun and laughter.

We had so much fun playing our games in school, take a look which games we played.
What has your mouse been up to? He has asked you to challenge yourself whilst at home, can you teach him how to tie a shoe lace? Such a good skill to learn.
This will get you straight to Planet Gold when you return to school! Send your video to the home learning email!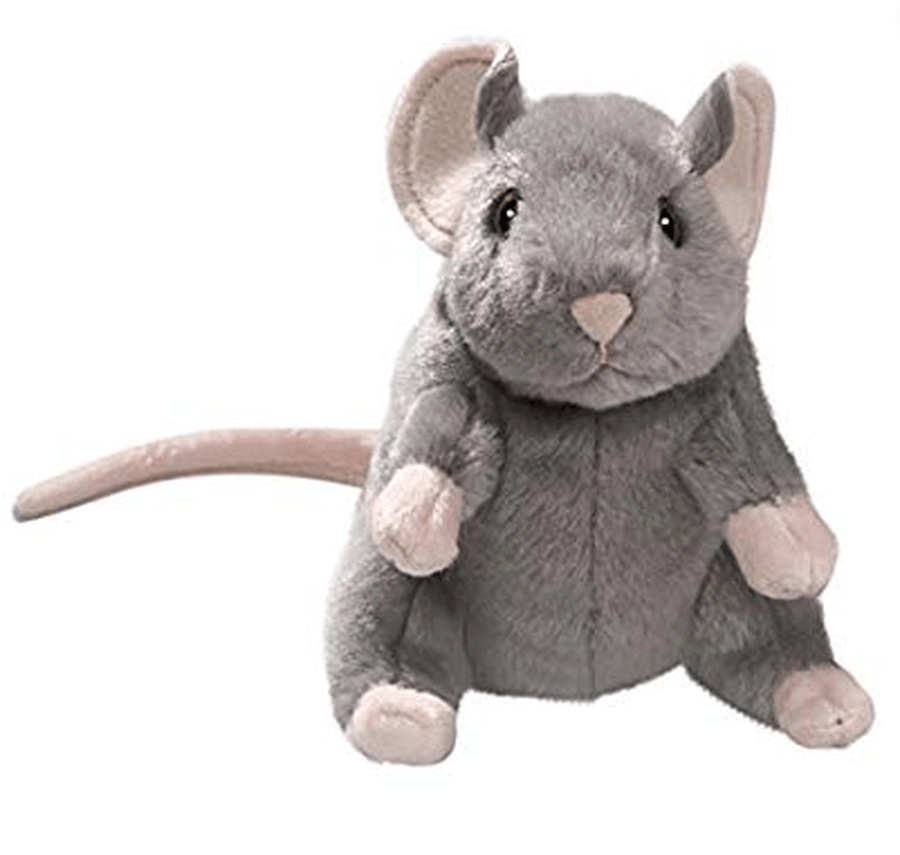 Home Learning and Home Reading
1. Thank you for your help with your child's learning. The large blue 'Home Learning book' is due back every Wednesday.
2. School library books can be changed every Friday morning, you will be able to come into the classroom at 8.50am to choose a book with your child, these books are for you to read and talk about to your child a few times over the week. (see below why it is SO important to read to your child)
3. Phonics Bags, your child be given a Phonic Bag, please read the letter that is in the bag this will help you support their learning. We will add more sounds to the bags as the weeks progress. Remember even if your child knows the names and sounds of each letter they should be able to use them to build and make words before getting new letters.
4. Later in the term your child will get a reading book , this will be changed in school with the teachers. We encourage you to draw a smiley face or make a comment in the small yellow comment book.
Please look after the school books and phonic bags as they take such a long time to prepare.
We expect your child to bring their book bag to school everyday.
Thank you so much for your support in your child's learning
Meet our new Learning Power Superheroes.....
Physical Education Lessons
Do not worry just yet about having a PE kit, we will inform you when they need it.
Please encourage your child to get dressed and undressed themselves so that they are independent when we start to change for PE.
SPRING 2 Where did all the dinosaurs go?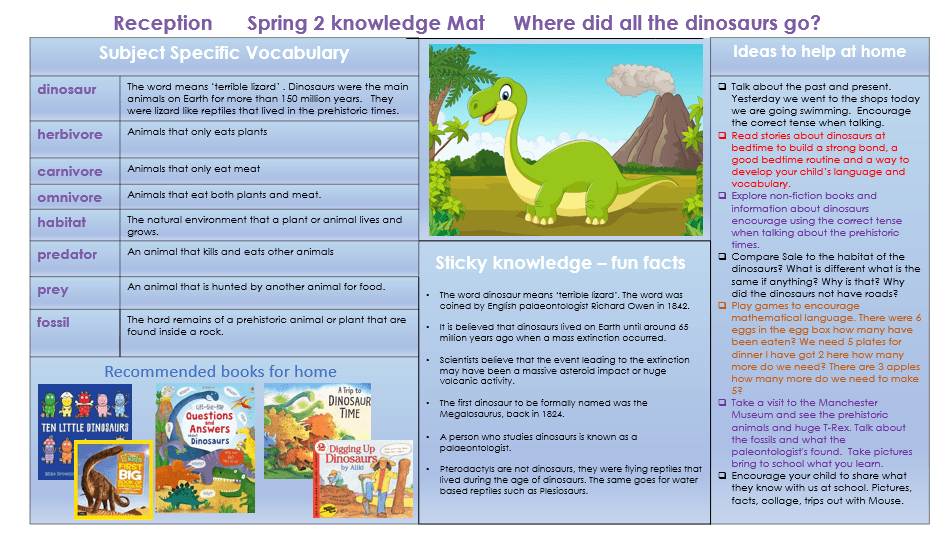 Here is an overview of the Learning Challenges for 2019-20