Prayer At St Anne's
Philippians 4:6-7
6 Do not be anxious about anything, but in every situation, by prayer and petition, with thanksgiving, present your requests to God. 7 And the peace of God, which transcends all understanding, will guard your hearts and your minds in Christ Jesus.
As a Church school, we believe it is important to respect and care for all of God's living things. As a school community, one way we can do this, is to pray for the needs of the school and those who belong to it.
A group of parents have recently set up 'Prayer @ St.Annes' otherwise known as 'P@sta'. We appreciate not everyone believes in prayer, however if you do have any prayer requests we would love to be able to pray for you. There is a prayer box which is situated in the school entrance where you can leave any prayer requests. Please feel free to jot them down and post them in the prayer box and Rev Alison will pick them up weekly and any needs will be prayed for confidentiality and respectfully.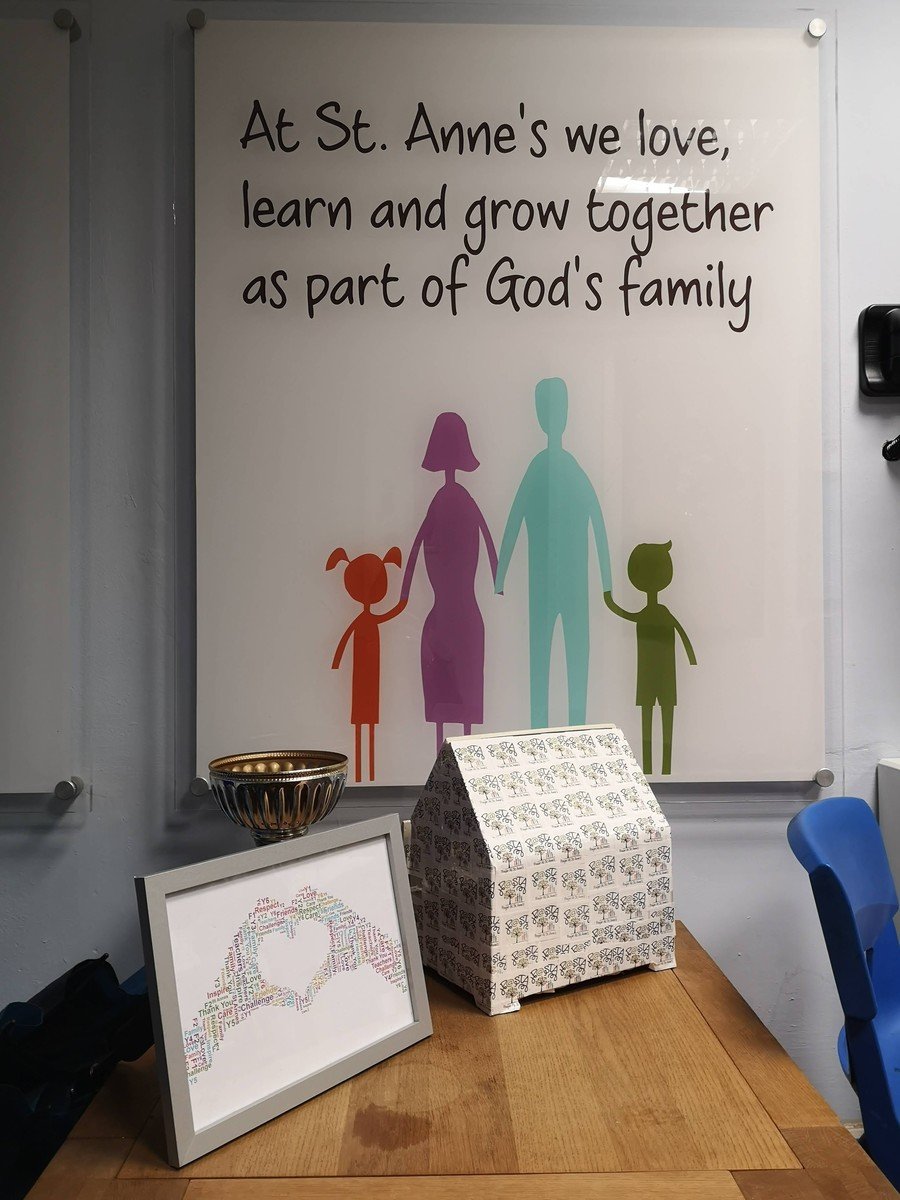 Along side any staff who are able, parents and Rev Alison meet in school on a Wednesday morning just after school drop off for 30 minutes or so please feel free to drop in to any of those meetings for as long or as short as you are able. For those who can't make a Wednesday, we meet on the first Friday of the month at the same time, instead of the Wednesday that week.
We hope to see you there.