Collective Worship
Well done to Year 3 and Year 4 for an amazing Easter production! You helped the Easter story come to life through your 'Easter Children,' production.
Our next collective worship will be Thursday 4th January, 2018 at 14:45. We hope you will join us!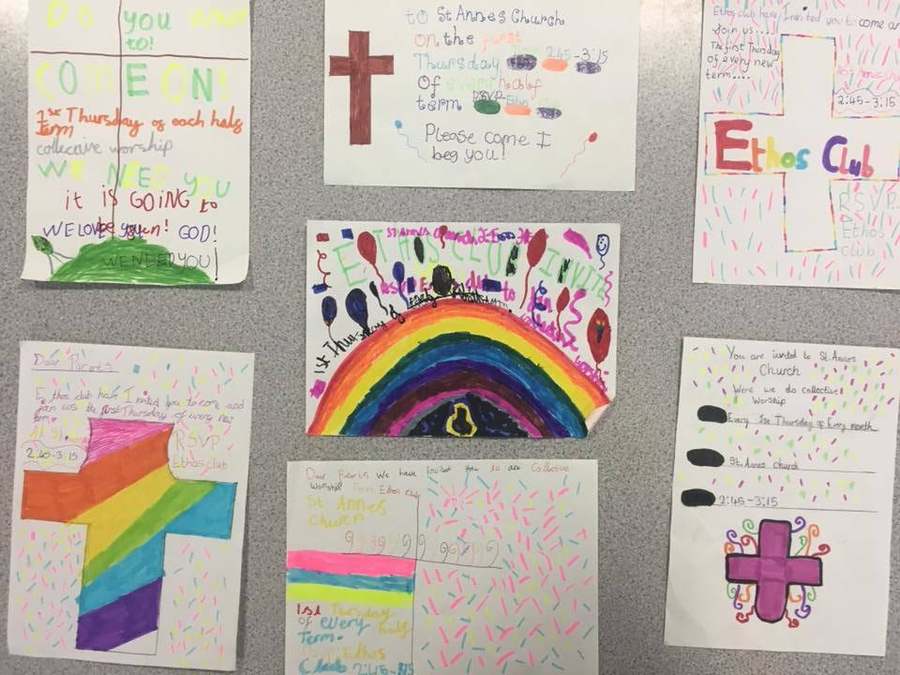 Above are a selection of invitations made by members of St Anne's Ethos Club, inviting you to join us in Collective Worship.
We believe it is important for the children at St Anne's to experience being in Church as often as possible, therefore we will be holding our collective worship assemblies in church, on the first Thursday of the new half term. This will become a regular feature in our Collective Worship at St Anne's, and we hope you will be able to join us, where you will be able to hear about the new Christian value we will be learning about for the duration of the half term.
The assembly will start at 2:45 and will last approximately 30 minutes. Please be aware that this is not a service, but rather, an assembly similar to what the children would experience in school.
The first assembly will take place on Thursday 2nd November at 2:45pm.
We hope to see you there!