welcome to Year Five
2018 - 2019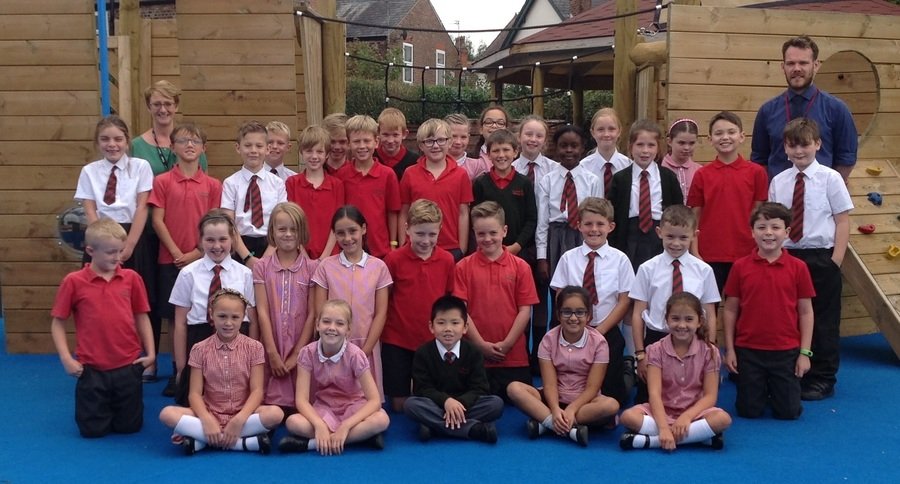 Please find our class news lower down.
Home Learning - Instruction Sheets Archive
The class email address for the submission of any digital Home Learning is: year5homework@st-annes.trafford.sch.uk
(Please note, this email address is unmonitored. If you wish to contact Mr Speedie, please do so via the school office.)
Maths Home Learning: Arithmetic Papers - answers, with workings, hints & tips.
Maths Home Learning: Calculation Strategies Videos. After more like the one below? Click here.
Learning Spellings - Strategy Videos. After more like the one below? Click here.
Accelerated Reader Bookfinder
Need a new reading book that's quizzable? You might like Renaissance Learning's Accelerated Reader Bookfinder, which is available here.
Interested in Accelerated Reader in general? There is more information available here.
LoveReading4Kids
Please click below if you would like some inspiration for your next reading book!
Our Class Charter
We learned about the UN's four key rights for children, and then agreed on ways in which we could ensure we give everyone those rights during the year - these are our promises, above. A copy signed by all 33 of us is on display in our classroom.
CLASS NEWS
Friday 14th December - Home Learning
Some examples of children reciting poetry, to inspire your performances next week!
Friday 30th November
A thought-provoking video about bullying which we watched in class this week...
We also watched a great video about the pros and cons of anonymity when online, which is available on the BBC's 'OWN IT' website, here.
Monday 26th November - Music - Stop!
These are quite rough and ready recordings (forgive me, I am a man with an iPad, not Jay-Z!) but they show some of the children's learning in music recently. We have linked our current unit to the recent 'anti-bullying' and 'kindness' weeks in school. Here are some of the verses we have written to rap along to a track called 'Stop!' by Joanna Mangona.
Anti-Bullying Week 2018
Some of the resources we have used in Year 5 this week are available for parents to see, here.
Home Learning - Online Safety Autumn 2 - November 9th, 2018
Monday 5th November - Bottle Rockets
To support our learning in English we followed two different sets of instructions to build 'bottle rockets'. As we were not very successful the first time we tried to launch we could see the weaknesses of the first set - most importantly we were not given any idea of the outcome we were aiming for (this meant that most of us actually built our rockets upside-down by mistake!). Our second set of instructions was much clearer, and more precise, and even used a captioned photograph at the beginning to show us what we would make by following the steps - a very useful feature. We were much more successful the second time! The results are on the school's Twitter feed.
Below you will find a video remind you how to make a bottle rocket, from the BBC. Please work with an adult and follow all of the safety advice!
Thursday 25th October - Home Learning - Space Topic
All of the physical models and posters are now on display in the classroom, and you can find all of the digital projects here. Don't forget to give your classmate any helpful feedback that we didn't have time for when we were presenting!
Friday 28th September - Home Learning
Some 'Imagine 3' sentence examples, as a reminder;
Imagine a place where the sun always shines, where wars never happen, where no-one ever dies: in the Andromeda 5 system, there is such a planet.

Imagine a world without war, without violence, without needless destruction: we can achieve that world!

Imagine going on a life changing journey, over tall mountains and through deep forests, crossing deserts and icy seas: I went on that journey and this is my story.

Imagine a land ravaged and scarred by years of conflict, where children scrap and fight over dirty drinking water, where the sky is so black no-one has seen sunlight in over 50 years: this is the wasteland of Terrafirmaous and you have just landed there.
[Sentences copyright: Alan Peat and Matt Sullivan]
Thursday 27th September - Music
Livin' on a prayer! How are we doing? What could we do to further improve at this mid-point in the unit?
Wednesday 26th September - Space
Some great books and posters, etc. on the theme of Space are finding their way into the classroom at the moment - brilliant! If anyone else has any, please keep them coming... :-)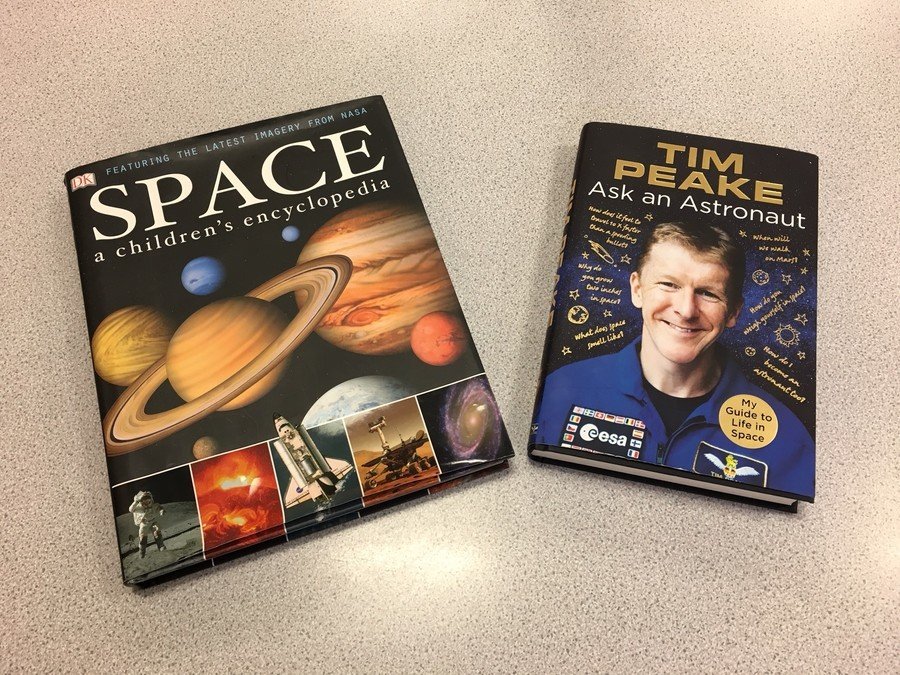 Wednesday 19th September - Computing
Here's the video from our 'live' coding session earlier today. Feel free to have a go at building this Scratch based game again at home, and remember that you could alter it and develop it in different ways. You'll need a Scratch account if you want to save your creation - ask your adult!
Monday 17th September - Stargazers
JT has found this great video online, which we were able to watch some of in class today. If you'd like to watch the rest, here it is!
Monday 17th September - Computing
Here's the video we watched today in our Computing lesson, to support our learning about the altering of images that we see online. Altering images can be used for good or for bad purposes - e.g. to create art, or to manipulate us into buying something we don't really need.
Friday 14th September - Home Learning
Here is the Online Safety video to watch with an adult, before creating your poster of the most important, key information.
Friday 7th September, 2018 - Home Learning
Wednesday 5th September, 2018
A 'wow moment' to kick-start our first topic of the year - 'Space'. We walked down Trinity Road arranging each of the planets in our Solar System in order, as well as spaced out according to scale. We were quite amazed that although Mercury was a mere 4.1m from the Sun on our model, we would have needed Trinity Road to be more than twice as long as it is to fit Pluto onto the other end - we literally ran out of road! The empty space between each planet, as well as their sizes relative to the Sun, was mind-blowing.
We followed up our scaled model arrangement outside, with a thought-provoking photograph and video back inside. Both are reproduced below.
If the clear sphere is our Sun, each blue ball represents an 'Earth' - 1.3 million of them!
This gives a good idea of the size of the Earth compared to our Sun.